About Trademark Factory®
Trademark Factory® International Inc. is the only firm in the world that offers risk-free trademarking services with a guaranteed result for a guaranteed budget. We use licensed lawyers and trademark agents to help you register your trademarks in the United States, Canada, European Union, Australia, and several other jurisdictions with a free trademark search, for a single all-inclusive flat fee, with a 100% money-back guarantee.
We are a British Columbia company founded by Andrei Mincov, a former intellectual property lawyer with over 20 years of Canadian and international experience.
Our recent clients include Dan Lok®, Foreverspin®, Mr. Locksmith®, Shack Shine®, Drumeo®, John Chow Dot Com®, FitterFirst®, Baby Got Booked™, LadyBoss™, Otimo®, SweatDate®, Tube Your Own Horn®, and many others.
Trademark Factory® International Inc.'s headquarters are in Vancouver, British Columbia. We also have an office in Toronto, Ontario, and proudly serve clients from all over Canada, the United States and around the world.
About Andrei Mincov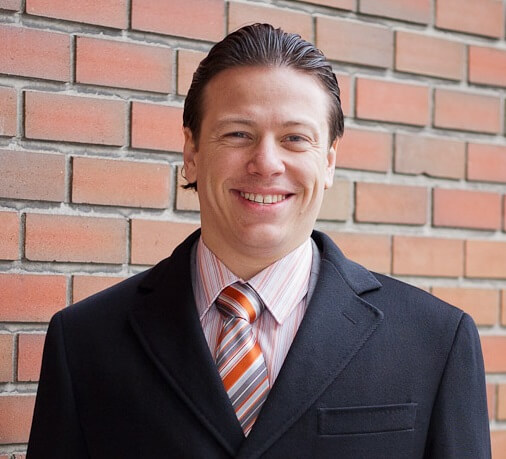 Andrei became a copyright lawyer in Russia almost 20 years ago when his father, a famous Russian composer, heard his music on the radio advertising an event by Samsung – without his permission.
Andrei has since helped hundreds of creators and businesses. He's done work for many composers; designers; book writers, including J.K. Rowling; film directors; singers; artists; individual software developers; movie producers; film companies ranging from small ones to Dreamworks; software companies from one-man startups to Apple, Microsoft and Sun; recording companies; electronics manufacturers, including Sony and Motorola; car companies, including Porsche and Ford; apparel companies, including Columbia Sportswear; perfumery and skincare companies, including Amway, L'Oreal and Mary Kay; and a countless number of other clients, big and small.
In 2007, Andrei moved to Canada and after 3 more years of law school and receiving his Canadian license to practice law and becoming a registered trademark agent, Andrei founded Mincov Law Corporation, a business law firm with a focus on intellectual property.
In 2013, Andrei came up with an idea of Trademark Factory®, a unique service that helps businesses register their trademarks for a single all-inclusive flat fee with a 100% money-back guarantee. This idea quickly became our big dream and our mission: to change the way the world does trademarks.
The idea took off, and by 2015, helping business owners trademark their brands through Trademark Factory® accounted for more than 90% of the law firm's activity.
Unfortunately, because of a number of archaic rules that govern what lawyers are allowed to do in Canada, we had our hands tied and could not deliver guaranteed flat-fee trademarking services to clients worldwide. Having realized that these rules only benefit regulators and old lawyers at big firms, Andrei voluntarily gave up his Canadian lawyer license. This is how Mincov Law Corporation became Trademark Factory® International Inc.
In Andrei's own words, these are 10 coolest things about him:

I was 19 years old when I first got to be in a courtroom as a lawyer—virtually self-taught—representing my father, a famous Russian composer Mark Minkov, who caught a radio station stealing his music.
My wife moved in to live with me after we've known each other for an hour and a half.
I coded the first version of Trademark Factory website myself — and it worked!
I was singing on stage with my father since I was 5 years old.
I wrote 5 books on intellectual property, of which one is an international bestseller. I explain law so that a 9-year-old can understand.
I told my wife that I'd propose to her after she gets pregnant with our first kid. We now have three amazing children: Masha, Patricia, and David.
I used to record and mix music for my father. You could hear my recordings on CDs, in theaters, and on TV.
I moved to Canada to start everything from scratch after being a successful lawyer in Russia, to seek a new challenge, to be in a place that respects intellectual property, freedom, and entrepreneurship.
I write music and play the drums. In fact, I first visited the U.S. in 1989 because I wrote a song that was shown on national TV in Soviet Russia.
I was an intellectual property lawyer in 2 countries for 20 years before I voluntarily gave up my lawyer license to offer guaranteed, all-inclusive flat-fee trademarking services to clients worldwide.
About Amanda Cheply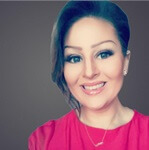 A new addition to the Trademark Factory® team, Amanda Cheply is a Trademark Agent In Training.
Amanda previously worked in various industries, including fitness and woodworking, before exploring a career in intellectual property law. After some research, she set out with her goal to become a trademark agent, and is happily relishing in every aspect of her training. She looks forward to the opportunity to work with you, as she gains the knowledge and experience necessary in order to become a registered trademark agent, under the mentorship and guidance of Andrei and his team.
In Amanda's own words, these are 10 coolest things about her:

Decayed architecture and urban exploration fascinate me. There are so many questions I have.
Everyone has a phobia. I have a few. My #1 is Trypophobia (don't Google it! I warned you!)
The best foods are caviar and lobster, and I would happily live off of those. And Nutella.
Eight years ago, I got my Vietnamese potbellied pig. I now live with 2 pigs and 2 large dogs.
Reality TV is my guilty pleasure. Give me 'Housewives' any day!
My pet peeves are lack of consideration for others, mouth breathers, and limp handshakes.
I am fluently bilingual in English and French.
Never do I go anywhere without my jug of water. Tap water scares me.
Every bit the Cancer, I can be stubborn but tenacious and loyal, and I love the ocean.
D is brown and A is red. I have Synesthesia, with my associations occurring in a few different combinations. This helps me remember things, which can be both good and bad!
About Angelique de los Reyes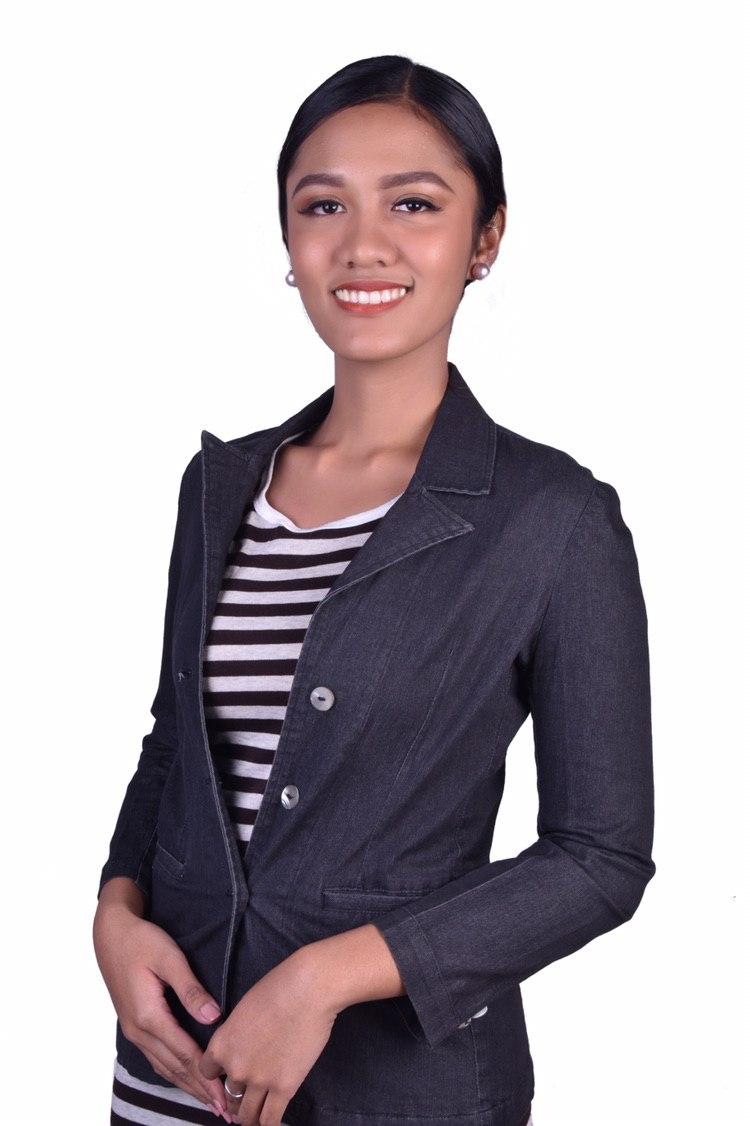 Angelique ("Angel") is a Business Administration Finance Major and has previously worked as a сost accountant for a manufacturing company before deciding to leave her 8–5 office job to become a virtual assistant at Trademark Factory® in May of 2017. Because of her dedication and impeccable attention to details, within a few short months, she was promoted to the position of an administrator. In 2019, Angel became our Director of Operations.
Angelique has expertise in both financial and legal administration. When she isn't glued to a computer screen, she spends time serving in the community and church activities, cooking, and modelling.
In Angel's own words, these are 10 coolest things about her:

In 2015, I have passed the Civil Service exam before I graduated college on the actual date of my birthday.
I won a crown in our city pageant on 2014 as the Mutya ng Turismo (Miss Tourism) among all other 24 contestants. I have won two beauty pageants and I do freelance modelling.
I am a Valedictorian in middle school.
I have received over 25 medals during my entire stay in school for academic honors.
I am very close to my mom and I always find ways to spend time and have a bonding with her.
I like to attend local rock band gigs.
I am a proud member of Singles for Christ, a community where we serve towards evangelization and work with the poor.
I have two cats and one dog. I used to have a pot-bellied pig and a civet cat before.
I can do carpentry in my own room and I love making DIY arts and crafts.
I have a joint venture with my dad for buying and selling of refurbished vehicles.
Rafael Valdivia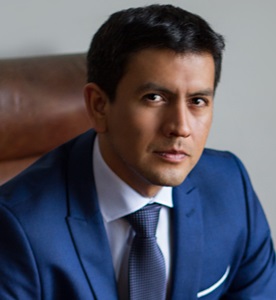 Rafael joined Trademark Factory in 2018 as a Strategy Advisor and became our COO in 2019.
He believes in the same values Trademark Factory does.
He also believes trademarks are a great way to help entrepreneurs facing their fears and taking action to make a long-term commitment to their dreams and protect them.
Rafael loves the team he works with and enjoys reading every message we share.
In Rafael's own words, these are 10 coolest things about him:

I have spent at least a month in over 20 countries and all continents except Africa.
By age 15 I had made over $3K winning math, grammar and public speaking contests and wanted to buy a Kawasaki Ninja motorcycle.
My mom took the money from the contests and bought herself a car. She argues she was trying to save my life.
I was raised Catholic, but no I have no particular religion now. I use stoic and budhist principles to face situations.
My first business venture took me from Lima to Guangzhou where I went bankrupt and had to eat cheese and bread for 20 days.
My first name used to be Emerson, but I ditched it because it did not represent my heritage and frankly I never liked it.
Before Trademark Factory I use to be a Data Scientist (top 20 in Kaggle) for the SMB division of a large corporation, working with the marketing team. I hated it.
I love the ocean, it makes me calm. I've always tried to live very near it. I walk over there everyday and meditate for a bit.
I'm a sucker for all artificial intelligence, singularity stuff.
I'm married to a beautiful dentist who dislikes my dressing style and likes my sense of humor.
About Bronson Picket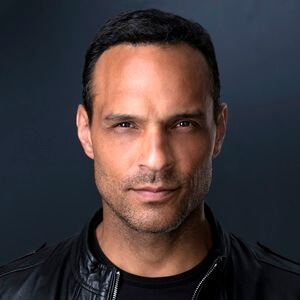 Bronson Picket joined Trademark Factory as a Strategy Advisor in 2018.
Bronson has previously worked in entertainment, real estate, software development, and telecommunications. While his other professions have taken him all over the world, and he very much enjoys traveling, his favorite place to be is home with his family.
In joining Trademark Factory, Bronson not only loves the sense of family the company brings to the entire team, but to the clients whose dreams he is excited to help grow.
In Bronson's own words, these are 10 coolest things about him:

I was asked to run for the U.S. Congress by the leader of the Rules Committee (I turned it down).
I was a high fashion model in New York City and Milan, which jobs included runway shows for Armani and Ferre.
I was lead singer of hard rock band, Pull in New York City, playing in venues which included The Continental Divide, The Mercury Lounge, and CBGBs.
I originally planned on being a physics major until I discovered the joys of singing in a rock n' roll band, which led to my becoming a theater major instead, despite having zero desire to become an actor.
I became an actor:—and this is the link to my IMdB page.
I am married to author and journalist, Lynn Snowden Picket.
I was on the Oprah Winfrey Show with my wife
I politely declined to come back to the Oprah Winfrey Show, despite repeated offers to return.
I co-wrote several patents for databases and software.
I have two amazing children and a pit bull.
About Khoi Tran-Quang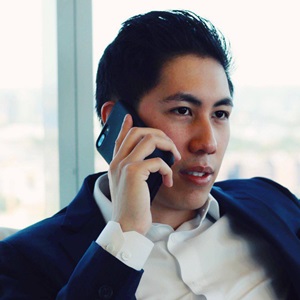 Khoi became part of the Trademark Factory family near the end of 2018.
As a Strategy Advisor, he loves to get on the phone with people where he can help guide them to start trademarking what is important to them so that they can protect their brand, business and gain that critical sense of security.
With each call, he is continuously learning and trying to improve as his goal is to make the process as straightforward as possible.
In Khoi's own words, these are 10 coolest things about him:

I do Olympic Weightlifting, although I don't even look like I lift. I would not mind training full-time.
I love to dance salsa and bachata.
I used to go by the name Stephane, but I told people to start calling me Khoi instead because a lot of people would sometimes mistake me for Stephanie. Both of these names are actually on my birth certificate.
I used to be extremely shy and closed off. I got into a door-to-door sales job by mistake that enabled me to break out of my shell.
My left ear suggests that I might be related to elves.
I follow the Kaizen philosophy. I dedicate to becoming the best version of myself.
I used to be a magician.
I become obsessed with things that I start and develop an interest.
I am a curious person. I google almost everything that comes to mind in an attempt to better understand, and I can be very resourceful with what I have.
I excel at things that require coordination.
About Victor Nguen
Born in Lancaster, PA, Victor grew up knowing the small town could not hold him. Always improving himself, Victor has a passion for personal development, copywriting, web design and leadership.
Since joining the Trademark Factory family as a strategy advisor, Victor has been lending his skills and knowledge to the team. With his strong medical background, Victor naturally listens and helps those he speaks with, decide where to take their business.
In Victor's own words, these are 10 coolest things about him:

I have a dental degree.
I was on a rowing team for 3 years and we placed gold all 3 years for the head of the Ohio race.
I am a LEGO enthusiast.
I possess a large collection of boardgames.
I was MVP of my chess team in high school.
I have a varsity letter for chess.
I am a foodie and I want to try all the best food in the world.
I Love Spicy Foods!
I volunteer at my local food bank.
I have watched every horror movie known to man, including the ones with a $6 budget and made in their mom's basement.
About Marko Nikolic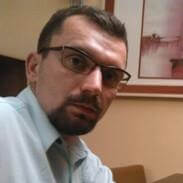 Marko joined Trademark Factory team as a searcher in early 2017. He graduated with his LLB from the Faculty of Law in Belgrade. He completed his Masters degree in Civil law with his thesis, "A Child's Best Interest and The Hague Convention on the Civil Aspects of International Child Abduction". During the studies he was engaged in numerous part-time jobs, while also being involved with growing fruit and beekeeping. He also organized exhibitions for the preservation of traditions and ecology and participated in the international debate camps as a contester.
Marko has worked in a legal department of a wheat trading company and as intern in a lawyer's office, while he worked for over 30 different employers from all over the world as a freelancer, which gave him a status of a top-rated Upwork community freelancer. In 2016, he was hired by the legal department of Serbian Ministry of Defense until he chose to leave the uniform behind and started working as a legal secretary for an elementary school.
In Marko's own words, these are 10 coolest things about him:

I am an author of the science paper, "The need for the introduction of ecological Ombudsman—example of Balkan Mountains", publicly defended at the Faculty of Law in Belgrade (Serbia) in 2012.
I am spending every free moment of my time fishing, mountaineering and studying mushrooms.
I am an author of one short novel and couple of short stories.
I never gave up bees and cherry plantations, and I am constantly investing.
After 11 years out of my home town, I am considering settling in with my family back there, being that it's the EU eastern border area.
I ran my first vertical kilometer last year
Motto that I value the most is, "Time has no price."
I am a bit possessed with history, history books and mythology.
I'm hoping my future will allow me to combine outdoor life close to nature and to develop my law career—all at the same time.
I've edited 20 collections of legal articles, all published in Gulf countries.
About Vitaly Polukhin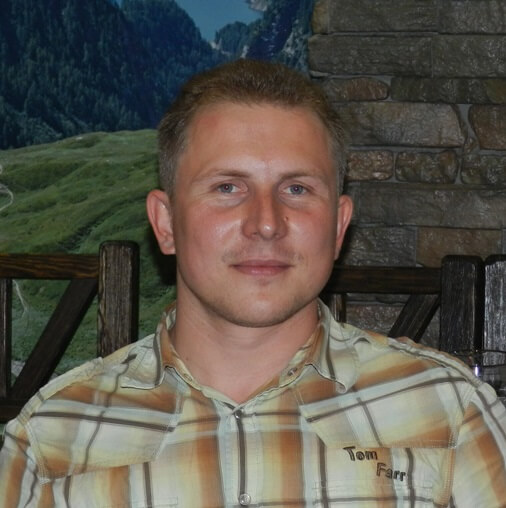 Vitaly Polukhin decided to become a programmer in the late 1990s, straight after secondary school. A physics and mathematics major, by that time Vitaly was already proficient in electrical engineering and had some experience writing computer code on old Soviet computers. He got his first job as a programmer while still attending high school. He has since worked for the government, telecom companies, and outsourcing companies. He has also worked as the head of Gazprom's IT department.
Vitaly joined Trademark Factory® as a full-time web developer in 2014 and became our Director of Infrastructure in 2019.
In Vitaly's own words, these are 10 coolest things about him:

I wrote my first program when I was 8.
I assembled my first electrical circuit when I was 11.
While still a secondary school student, I won a physico-mathematical competition organized by the Moscow Institute of Physics and Technology (a Russian version of MIT).
I had an unforgettable 7-day trip to Kazakhstan when I traversed across the entire country by train with innumerable stops and change-overs.
I made a 3-day trip Thailand for only $50 (including air and hotel)—and fell in love with the country.
I go to the Altai Mountains several times a year. This is a very beautiful place.
I still play Quake III and first Starcraft.
I go to the gym. I'm proud of my personal record in bench press, 6x100kg.
I helped create Harvard's River City Project, a unique multi-user virtual educational environment.
I am learning Python and machine learning and can't wait to implement this knowledge in Trademark Factory® projects soon.
Connect and Follow Us On Social Media
YouTube: http://youtube.com/trademarkfactory
Twitter: @RealTMFactory
Facebook: https://www.facebook.com/trademarkfactory
Instagram: @trademarkfactory
LinkedIn: https://www.linkedin.com/in/andreimincov
Here's what our clients say about Trademark Factory®
In the end of the day, it doesn't matter what we say about Trademark Factory®.
What counts is what our clients say about us.